Chef Duncan's Serving suggestions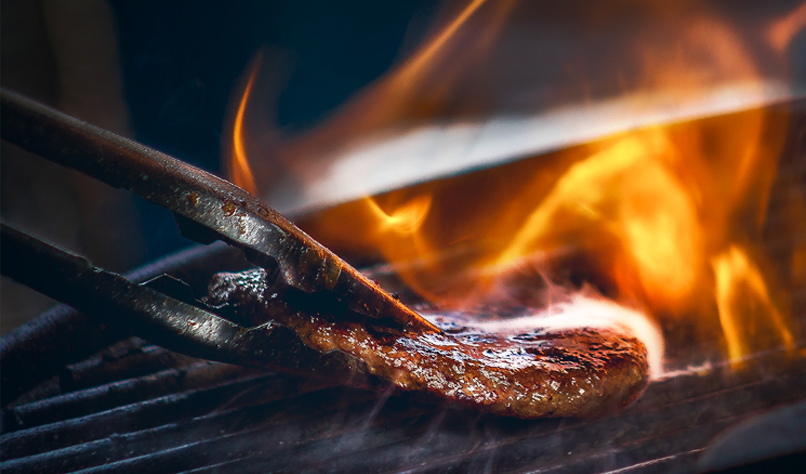 Grilled Steak
Ingredients
Steak, Oil, Salt
Preparation time
30min Preparation time
15min Cooking time
How to
Let the steak come to room temperature for about 30 minutes on the counter; this helps it cook more evenly.
Heat the grill or pan for 3-5min before cooking:
Rub the steak with a little oil using your fingers or a brush to spread it evenly over the steak and on the sides. Sprinkle with half the salt, no pepper yet as it will only burn. Flip the steak and repeat on the other side.
Use kitchen tongs to place the steak in the middle of the hot pan or grill. It should sizzle immediately. If you don't hear the sizzle your pan or grill isn't hot enough. Sear for 30 seconds.
Flip and sear the other side for 30 seconds and repeat twice more.
Remove steak and place on a cooling rack. Insert a thermometer aiming for the middle of the cut of meat. This will give you a great indication on the internal temperature.
Once rested for 1-2min return a hot grill or pan (removing excess oil if required) then repeat steps 4, 5 and 6 until you are reaching your desired internal temperature allowing some room for on cooking. (on cooking is when the steaks internal temperature continues to go up after leaving the pan or grill)
Rare – 50-55c Medium rare – 55-60c Medium – 60-65c Medium Well – 65-70c Well done – 70c and above
Rest the steak: Transfer it to a large cutting board. Cover it loosely with aluminum foil and let the steak rest for about 5 minutes. This resting will help to retain the juices in the steak instead of on the cutting board.
Slice, season once more and serve immediately.
---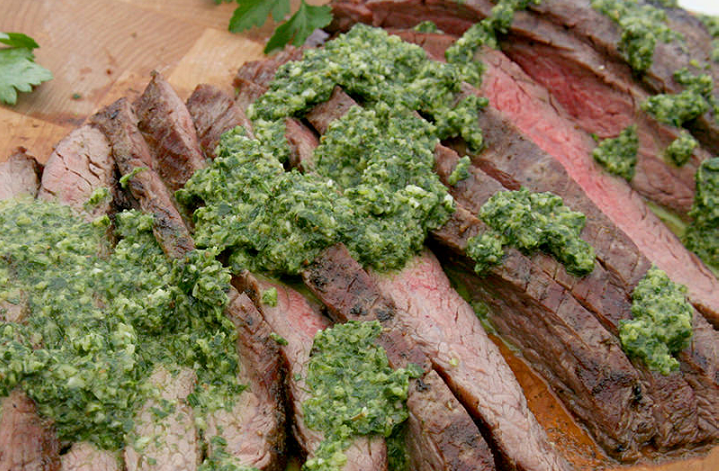 Flank Steak
1 x 600g Cape Wickham Flank Steak
Marinade Ingredients
1/3 cup olive oil
2 cloves garlic, minced
2 Tbsp. red wine vinegar
1/3 cup soy sauce
1/4 cup honey
1/2 teaspoon freshly ground black pepper
Salt and Freshly ground pepper
Chimichurri Sauce
1 cup fresh Italian parsley
1/4 cup fresh coriander
1/2 cup olive oil
1/4 cup red wine vinegar
3 garlic cloves, peeled
3/4 teaspoon dried crushed red pepper
1/2 teaspoon ground cumin
1/2 teaspoon salt
DIRECTIONS:
Chimichurri Sauce (Yeild 1 cup)
- Puree all ingredients in a food processor until everything is well blended. Transfer to a bowl and cover until ready to use. (I recommend making this at least an hour in advance of using to let the flavors marinade and intensify.)
- Store chimichurri, covered and refrigerated, for up to two days. Before serving, let stand at room temperature.
- Enjoy this sauce over chicken, fish, or beef. It's also great tossed with roasted vegetables or salad greens.
Grilling Steak
- Combine the marinade ingredients in a large freezer bag, add the flank, seal bag, and turn to coat the steak well. Chill and marinate for at least 2 hour and up to overnight.
- Using an olive oil-soaked paper towel, coat your grill rack. Preheat the grill to high direct heat.
- Remove steak from marinade and sprinkle each side generously with coarse salt. Place steak on the hot grill.
- When the steak has cooked to your preferred level of doneness, remove from the grill and place on a cutting board. Cover with aluminum foil and let rest for 10 minutes.
Cut against the grain thin slices, and at a slight diagonal so that the slices are wide.
---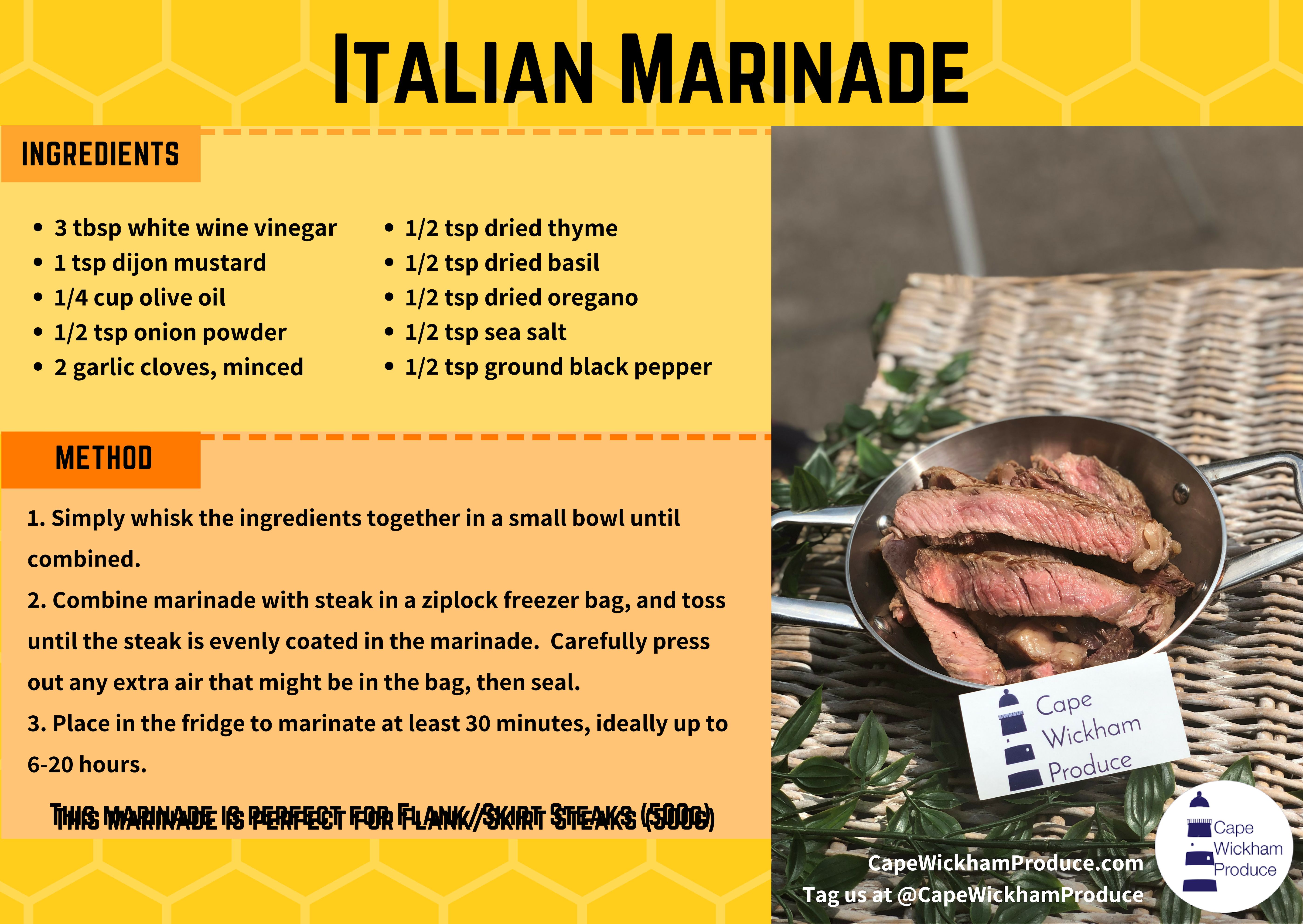 Italian Marinade
---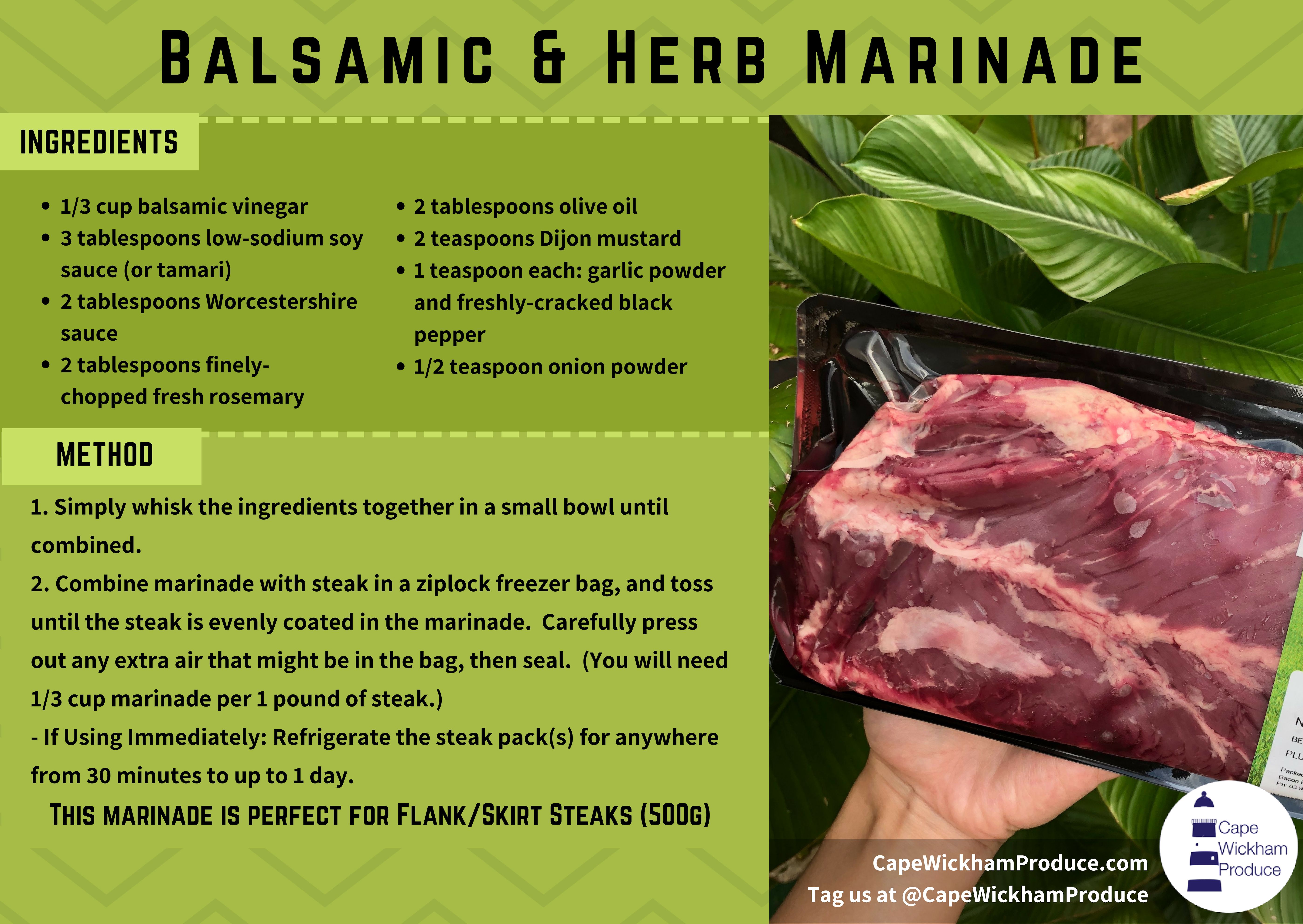 Balsamic & Herb Marinade
---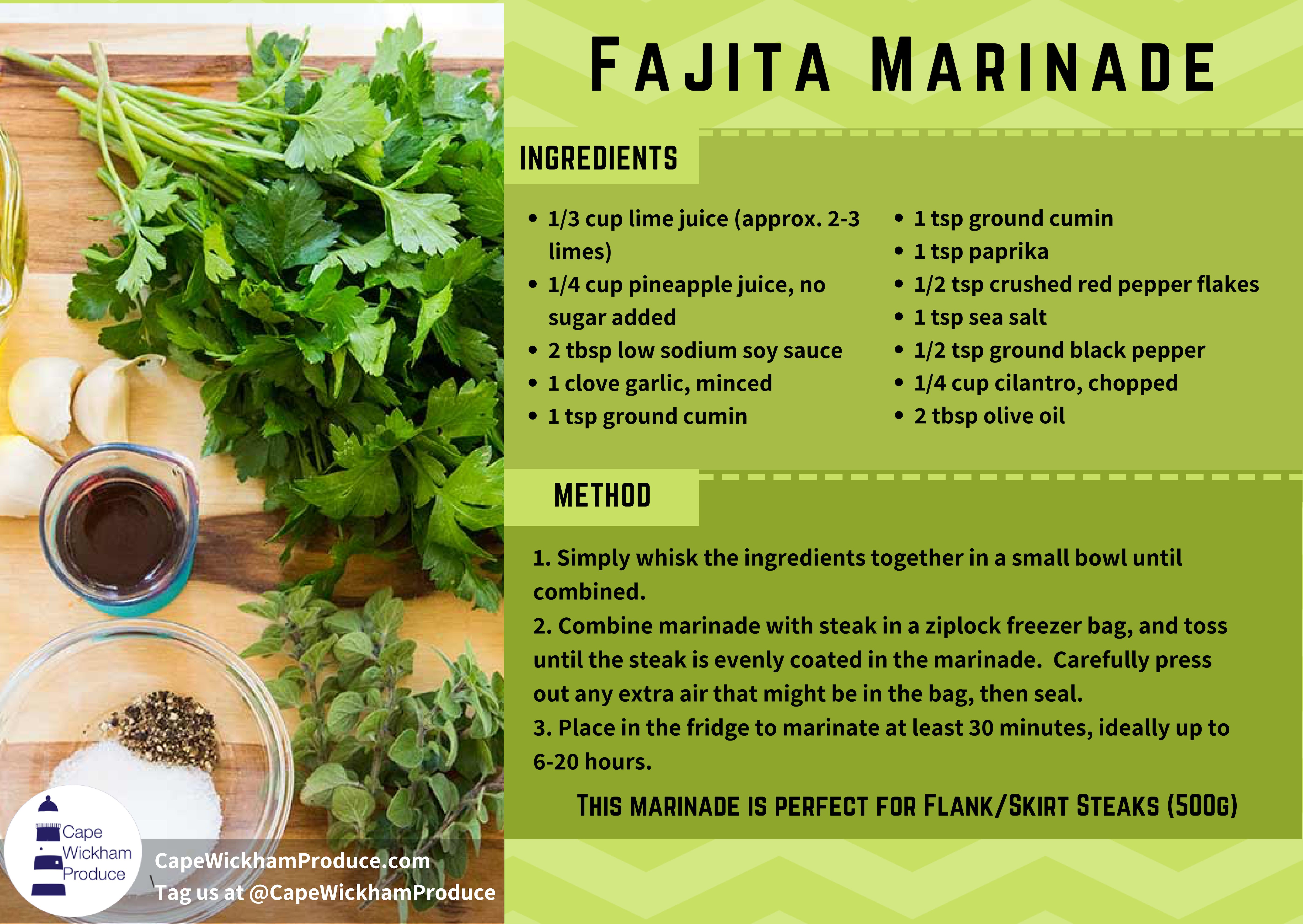 Fajita Marinade
---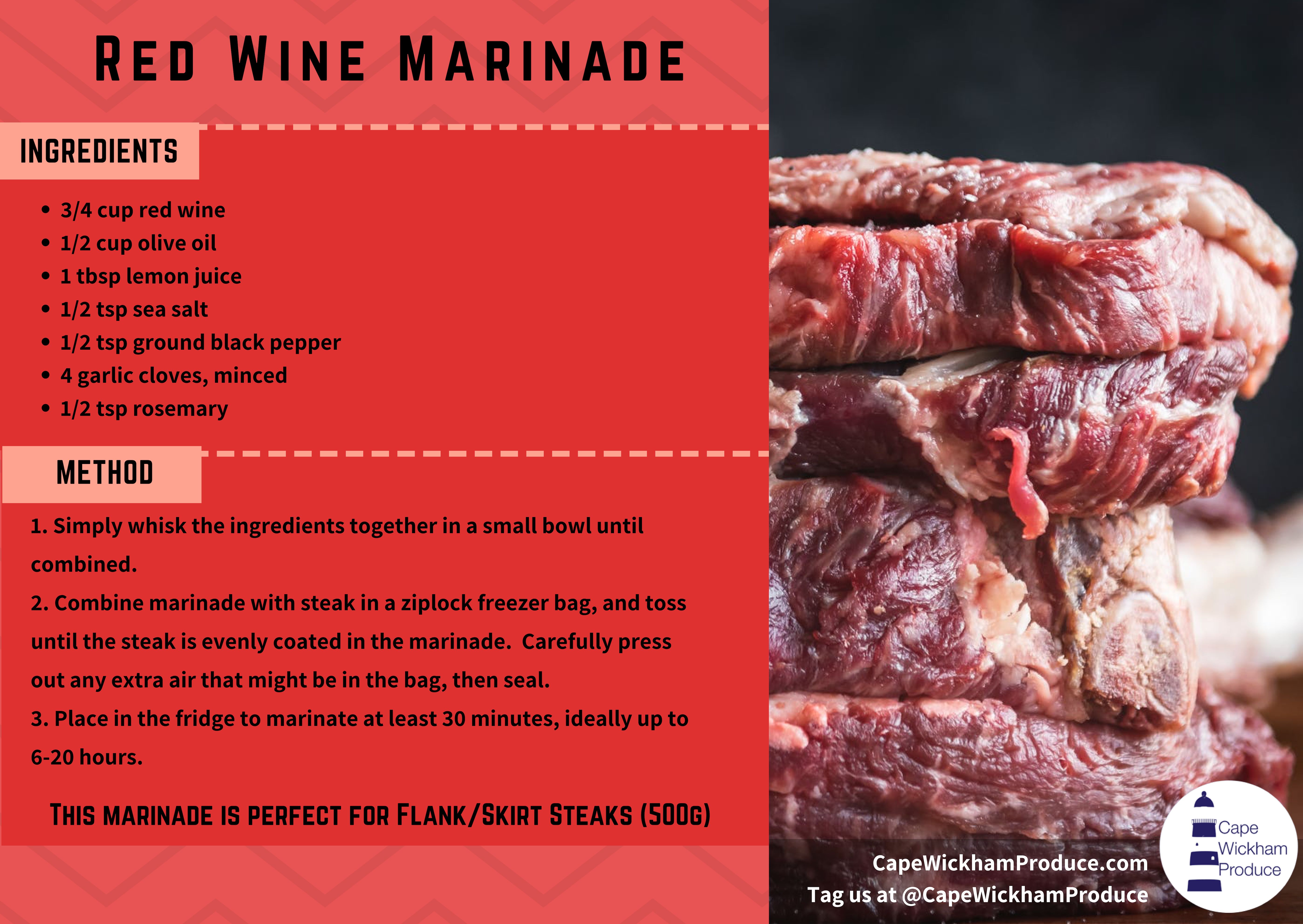 Red Wine Marinade
---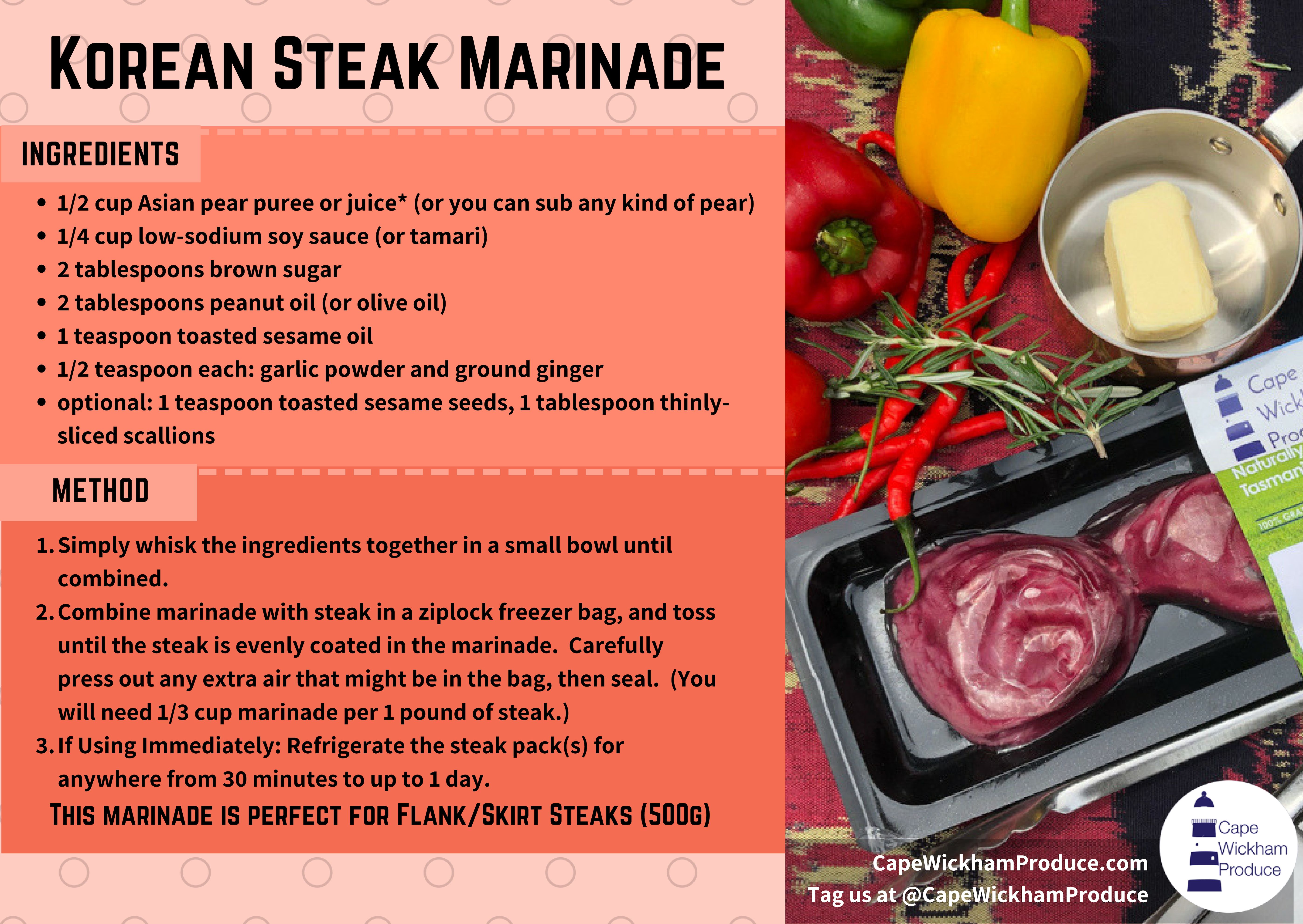 Korean Steak Marinade
---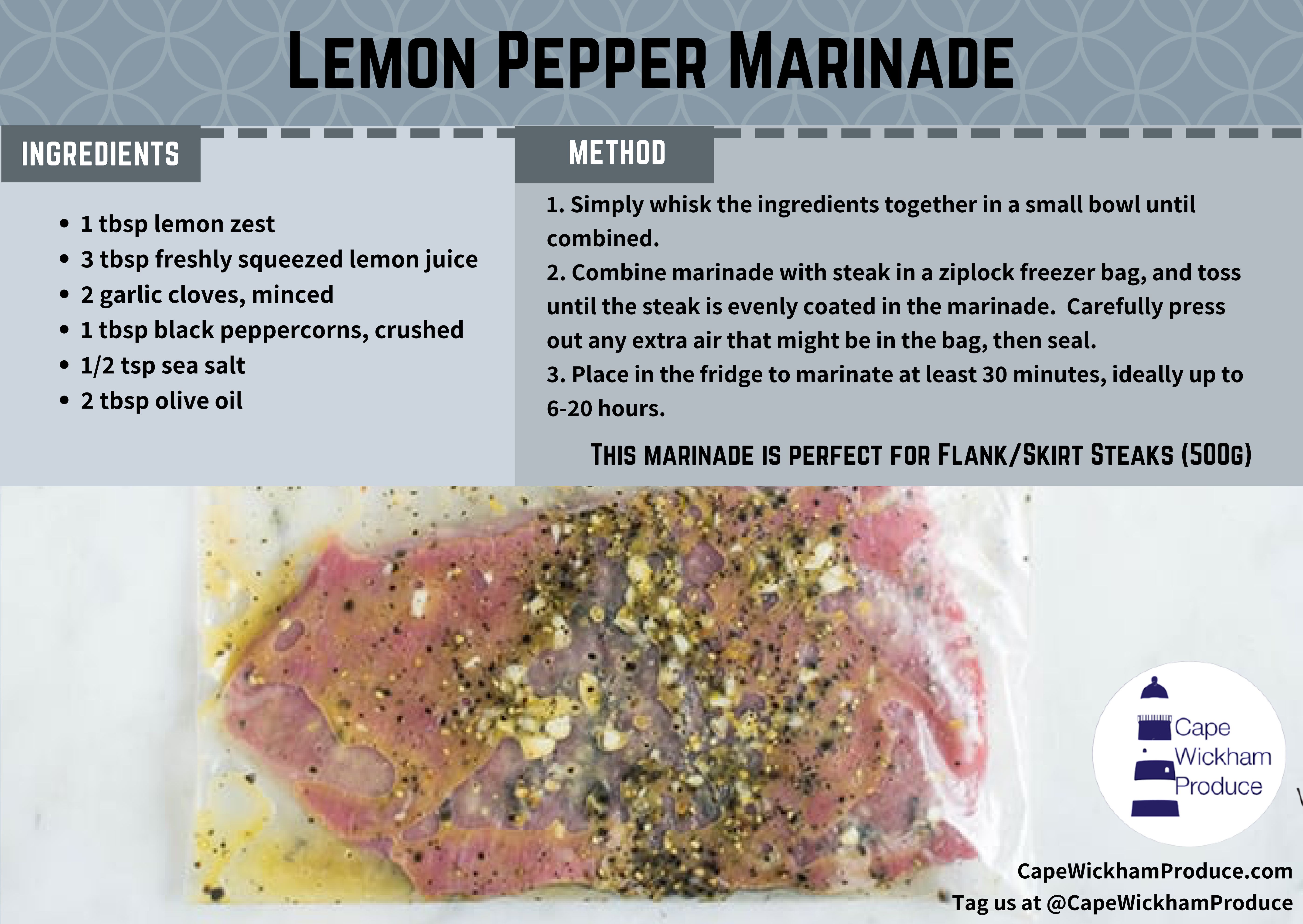 Lemon Pepper Marinade
---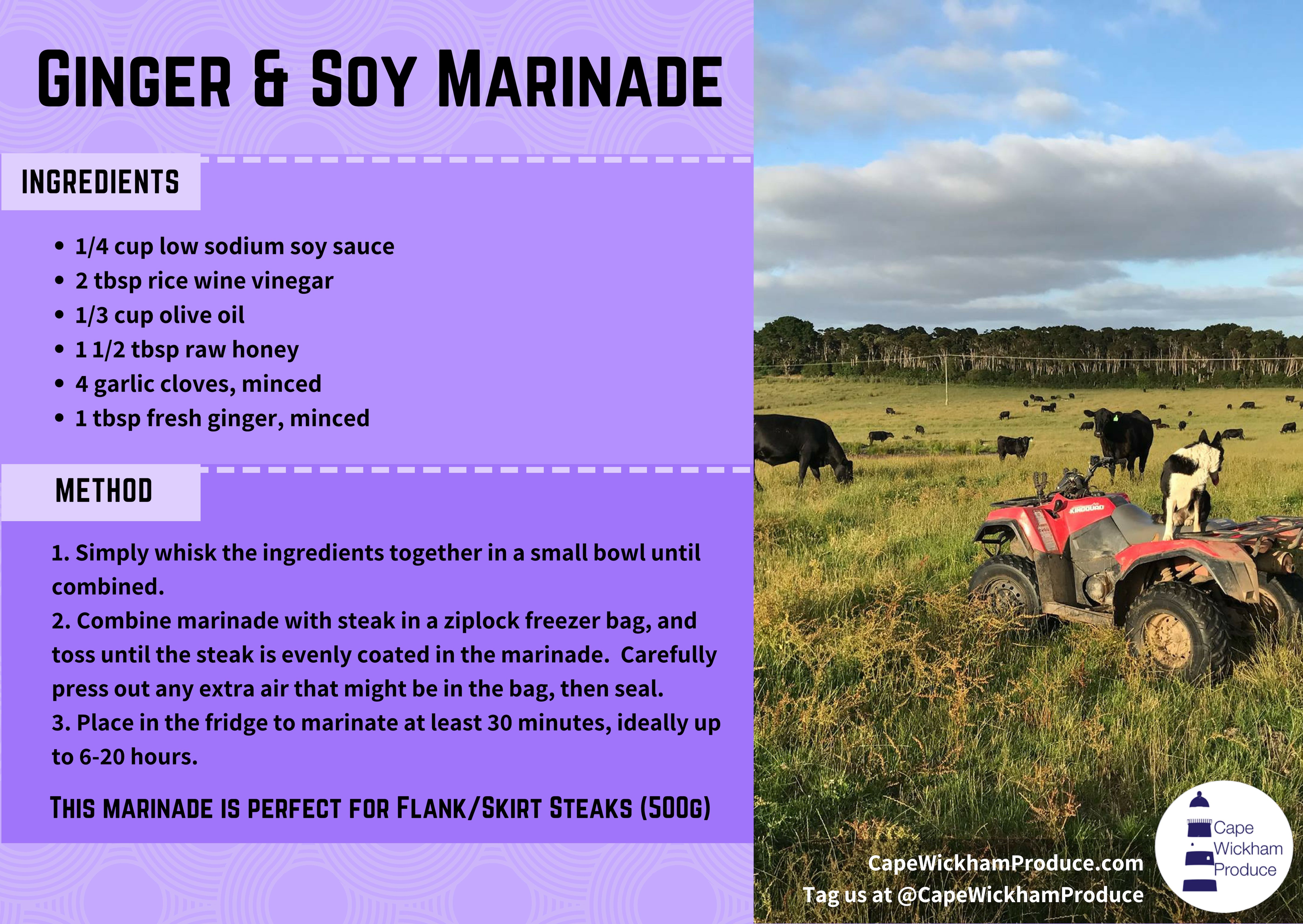 Ginger & Soy Marinade
---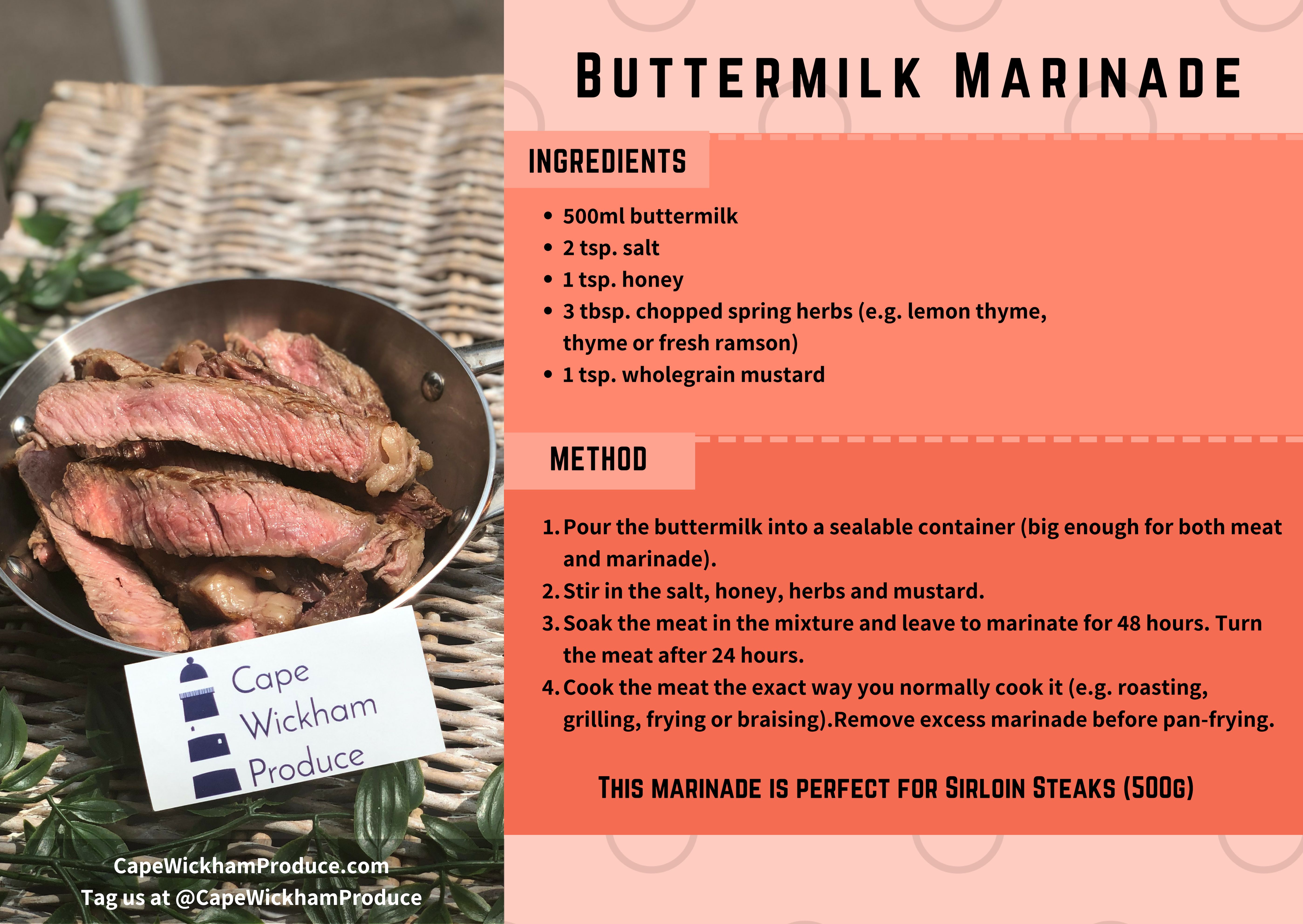 Buttermilk Marinade
---